Specialized business information portals through specific high-profile partnerships of Danaos with global vendors ensure the availability, validity and accuracy of the information provided.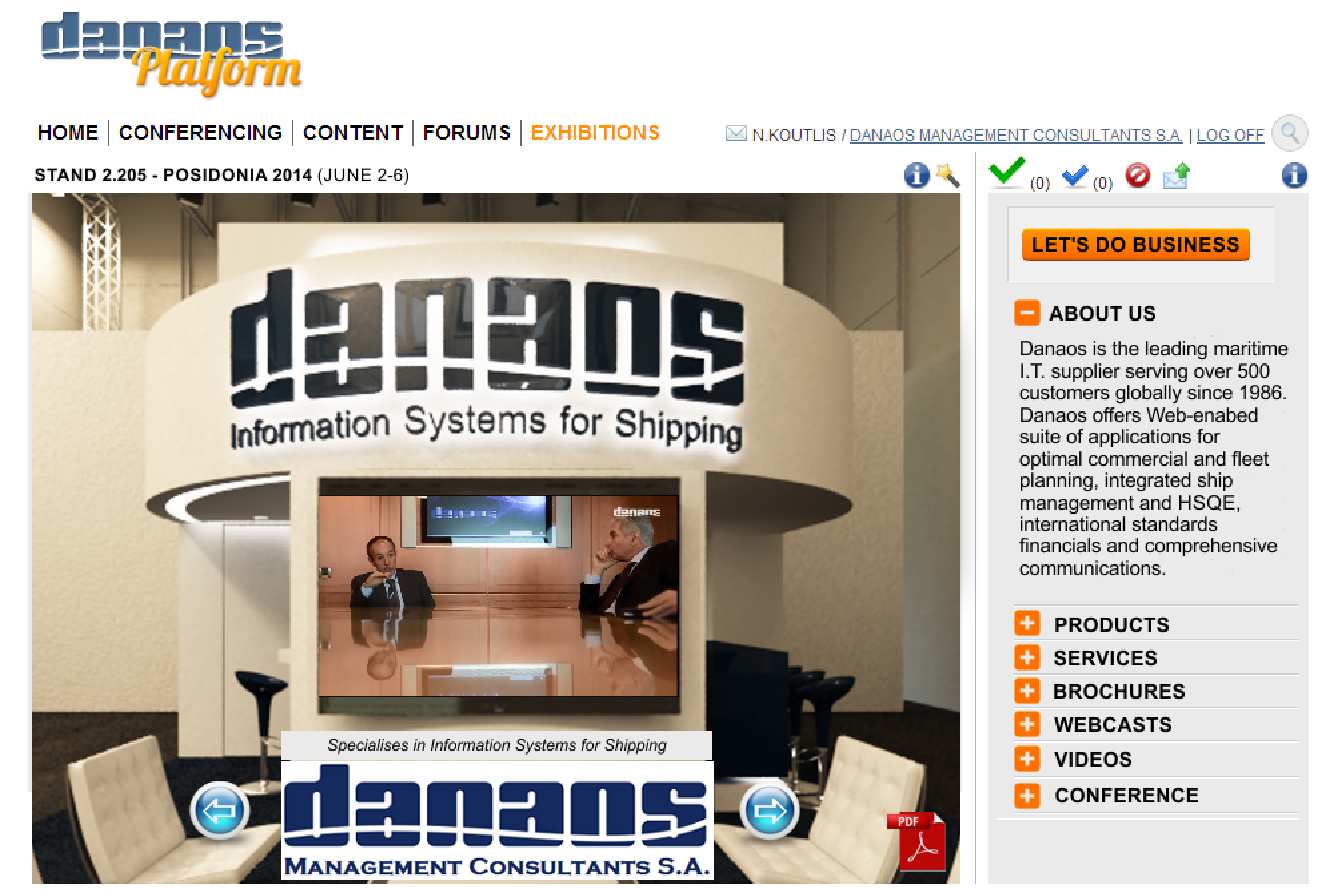 Port information.
Bunker prices at ports and else.
Shipping news and weather.
Global fleet information (current position, pics, etc,).
Online exhibitions.
Enhanced visibility profiles through Capital Link partnership.