Danaos Platform™ enables all shipping companies to publish their business profile along with all their contact details, list the products and services they offer as well as any relevant brochures and promotional material.
Availability of partners' based on individual references and project history.
Feedback and appraisals from other members.
Valid price and reference lists are available on line.
Sending RFIs or RFQs in minutes.
Specialized Forums for placing questions to field experts, exchanging experiences and lessons learned.
For example, consider the following functions: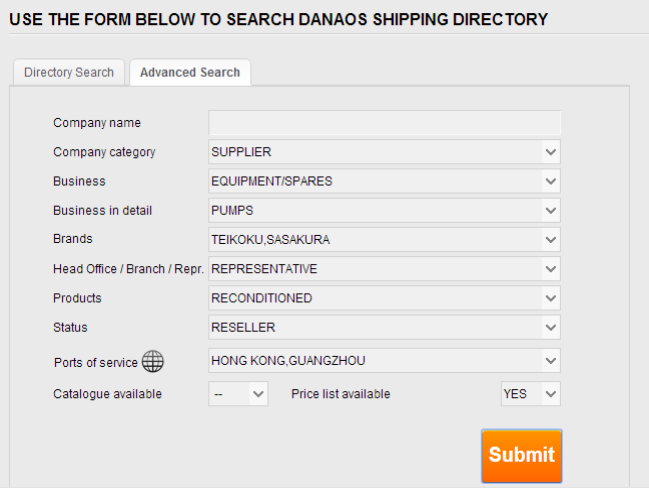 The Advanced Search function allows for searching for suitable partners and vendors all over the world. It offers:
Relevant and many different criteria for quick and easy searches.
Identification of exactly what, who, or where you are looking for.
Locate vendors on the map by port of service
More than 180 companies are already members of the Platform.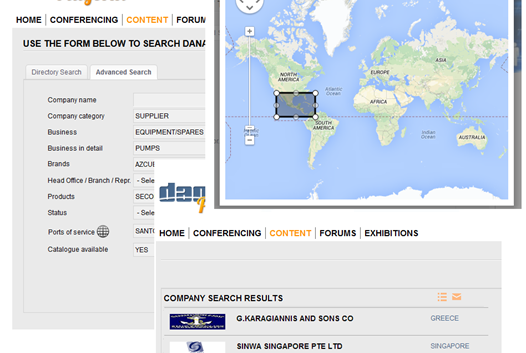 ---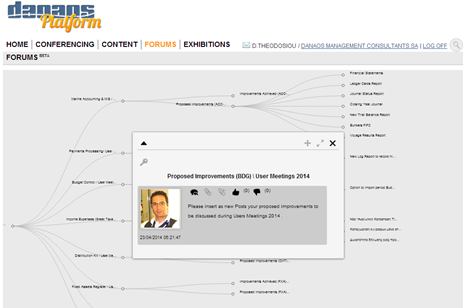 Professional Forums are specifically designed to allow for decisions to be made and conclusions to be reached.
Mind-map technology.
Unleash your creativity.
Bring your collaborating teams together online from anywhere in the world.
Conversation flow, decision, agreements and consensus that are 100% defensible and auditable (simply follow the mind map).
Combine with the videoconferencing capability to get the ultimate virtual office experience.
The limit is only your imagination . . .